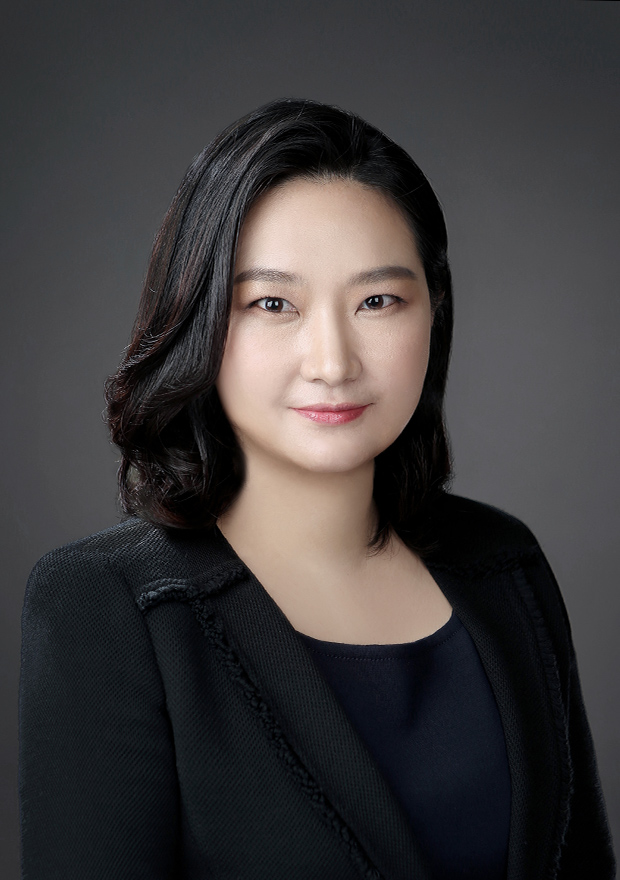 Seungmin Jasmine Jung
Senior Foreign Attorney
t. +82 2 6956-6121 / f.
+82 2 6956-0280
/
e.
smjung@labpartners.co.kr
Seungmin Jasmine Jung is a Senior Foreign Attorney at LAB Partners.

Ms. Jung represents clients in the finance, fintech, energy, real estate and technology sector and has expertise in acquisition finance, project finance, structured finance, derivatives, energy, internal investigations and compliance, data privacy, private equity fund investments and M&A transactions. She is also considered one of the foremost experts on blockchain, cryptocurrency, cloud computing, data privacy and cybersecurity.

Prior to joining LAB Partners, Ms. Jung gained extensive experience in both law firms and in multi-national corporations, including Amazon where she was the Head of Legal for Amazon Web Services Korea specializing in cloud computing and data privacy. Ms. Jung started her legal career as an associate at the NY office of Hughes, Hubbard & Reed and subsequently worked at Shin & Kim, Franklin Templeton Investments and Jipyong in Seoul, Korea. Ms. Jung is also an adjunct professor at Yonsei University and a frequent guest lecturer at conferences on legal issues surrounding the 4th Industrial Revolution.

Combining her law firm and in-house experience, Ms. Jung has an innate understanding of clients' needs and offers creative yet practical solutions to challenging legal issues. She is highly regarded by her clients for her transactional expertise and strong negotiation skills.
Practice Areas
Finance / Blockchain & Cryptocurrency / Fintech / IT / Energy / Internal Investigation & Compliance / PEF / Cross-border Investment / M&A / Real Estate
 

Admission

New York
 

Language

English, Korean, French
Education
 
2001 : Columbia Law School (J.D.)
1998 : Yonsei University, Political Science and International Relations (B.A.)
Professional Career
2017 – Present : Adjunct Professor, Yonsei University
2017 – 2019 : Senior Foreign Attorney, JIPYONG LLC
2016 – 2017 : Head of Legal, Amazon Web Services Korea
2015 – 2016 : Legal Analyst, Franklin Templeton Investment Trust Management
2013 : Legal Director, Providence Global LLC
2004 : Citigroup Global Markets Korea Securities (secondment)
2004 – 2011 : Associate, Shin & Kim
2001 – 2003 : Associate, Hughes Hubbard & Reed LLP (New York)
Publications
Getting the Deal Through: Cloud Computing 2019 - Korea Chapter (Law Business Research, 2018)
The International Comparative Legal Guide to: Cybersecurity 2019 - Korea Chapter (Global Legal Group, 2018)
The International Comparative Legal Guide to: Copyright 2019 - Korea Chapter (Global Legal Group, 2018)
Getting the Deal Through: Data Protection & Privacy 2019 - Korea Chapter (Law Business Research, 2018)
´Striking a Balance´, IFLR Cryptocurrency Regulation Special Focus (International Finance Law Review, 2018)
The International Comparative Legal Guide to: Cybersecurity 2018 - Korea Chapter (Global Legal Group, 2017)
The International Comparative Legal Guide to: Copyright 2018 - Korea Chapter (Global Legal Group, 2017)
News & Activities
KOTRA Academy: Establishment and Operation of US Company (Seoul, Korea, November 2017, May 2018, December 2018)
Thomson Reuters - 'ALB Korea In-House Legal Summit 2018': Presentation on 'Regulation of Blockchain, Cryptocurrency and ICOs in Korea' (Seoul, Korea, November 8, 2018)
Malta Blockchain Summit: Panelist for 'The Battle of the Jurisdictions' session (Malta, November 1, 2018)
American Bar Association (ABA) Section of International Law 'The New Engine of Growth in Asia Conference - Investment and Technology' - Panelist for 'How to deal with GDPR and data privacy laws in Asia around new technologies, such as AI, BigData, and IoT' session (Seoul, Korea, October 17 - 19, 2018)
26th International Association of Korean Lawyers (IAKL) Conference - Presentation on 'Securitization: The Next Generation' (Atlanta, USA, September 13 - 15, 2018)
Futurama Blockchain Innovators Summit - Panelist for 'Future of Cryptocurrency Regulations' session (Ibiza, Spain, September 10 - 12, 2018)
Korea Patent Attorneys Association and Korea Electronics Association '2018 IP Innovation Special Program' - Lecture on A Regulatory Journey Through Crypto-world: Cryptocurrencies and ICOs' and 'Every Cloud has a Legal Lining: Legal Complexities of Cloud Computing (August 2-3, 2018)
25th International Association of Korean Lawyers (IAKL) Conference Finance Session - Presentation on 'Blockchain and Virtual Currencies' (Seoul, Korea, September 14 - 16, 2017)