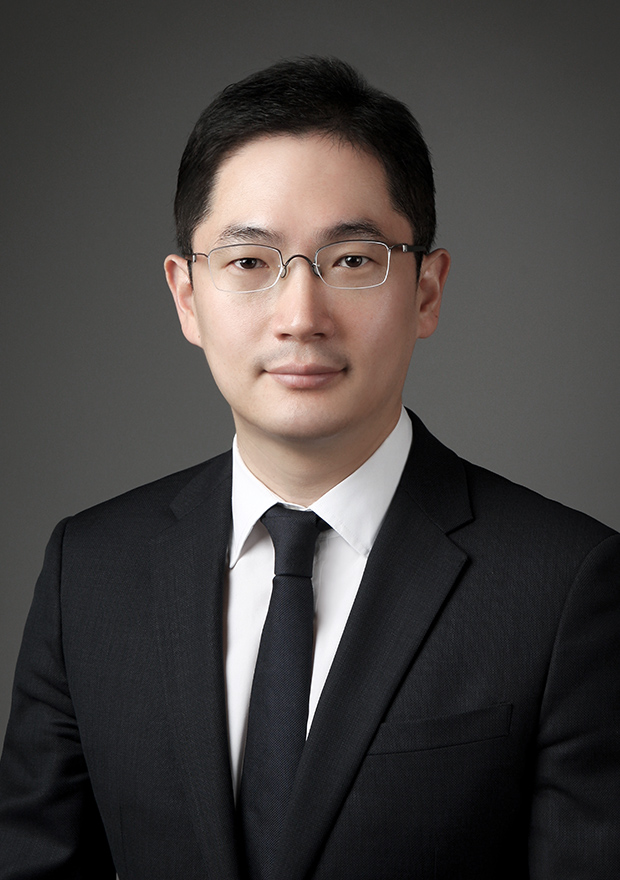 Kwangbok Kim
Partner
t. +82 2 6956-0262 / f.
+82 2 6956-0280
/
e.
kbkim@labpartners.co.kr
Kwangbok Kim is a partner at LAB Partners and specialises in Korea and International private equity transactions and M&A, acting for institutional investors, corporates and management teams. He has acted on a wide variety of transactions including exits, acquisitions, investments and general corporate matters.
Prior to joining LAB Partners, Mr. Kim was a partner at KL Partners and Shin & Kim in Seoul and worked as an International Lawyer in London Office of Travers Smith LLP.
Practice Areas
Private Equity / Venture Capital / M&A / Corporate Governance / Foreign Investments (In-Bound/Out-Bound) / General Corporate
 

Admission

Korea
 

Language

Korea, English
Education
 
2014 : University of Virginia, School of Law (LL.M.)
2004 : Seoul National University, School of Materials Science and Engineering (B.S. in Materials Science and Engineering
Professional Career
2016 – 2018 : KL Partners
2009 – 2016 : Shin & Kim
2014 – 2015 : Travers Smith LLP (London), International Lawyer
2006 – 2009 : Judge Advocate, Republic of Korea Army
2004 – 2006 : Judicial Research & Training Institute of the Supreme Court of Korea
Recent Engagements
KKR PE on its acquisition of Hyperion business from Sandvik Group
KTB PE on the sale of Dongbu Daewoo Electronics to Dayou
FAB AB (Swedish Foundation) on its acquisition of Process Systems business from Sandvik Group
Union on its acquisition of Ssangyong Material from Hahn & Company PE
KTB PE on the sale of Dongbu Express to Dongwon
Eugene PE on its acquisition of Pine Resort through corporate rehabilitation proceeding
Credian / KIP PE on its acquisition of Wise UX global
Macquarie Capital on its investment in Yellow Mobile
Partners for Growth IV (US PE) on its investment in Yellow Digital Marketing
KT / Nasmedia on its acquisition of N Search Marketing from Hahn & Company PE
KKR PE on its bid to acquire Homeplus from Tesco UK
WOORI / RENAISSANCE PE on the sale of UP Chemical to Shekoy Korea Semiconductor New Material Co., Ltd.
STIC / QCAPITAL / WONIK PE on the sale of Dongbu Farm Hannong to LG Chemical
KB Insurance on the sale of LIG Securities to CAPE PE
U Moment on its issuance of new shares to UNISON CAPITAL PE
KDB Daewoo Securities PE on its investment in Rawganic Korea
KDB Daewoo Securities PE on its acquisition of Enter-6
Quintessa PE on its undertaking of exchangeable bond from Korea Kolmar Holdings Co., Ltd.
Woongjin Think Big on the sale of Woongjin Passone to Sky Lake PE
Publications
2019 : "Korean M&A: a budding market for PE and VC funds" (Co-author, IFLR, 2019. 9.)
2019 : "Korea: Getting the Deal Through - Data Protection & Privacy 2020" (Co-author, Law Business Research, 2019. 9.)
2016 : "An introductory summary of the Special Act on the Enhancement of Enterprise Activities", BFL No. 76, Center for Financial Law, Seoul National University
2012 : "Diversification of Class Stocks under the Amended Commercial Code", BFL No. 51, Center for Financial Law, Seoul National University