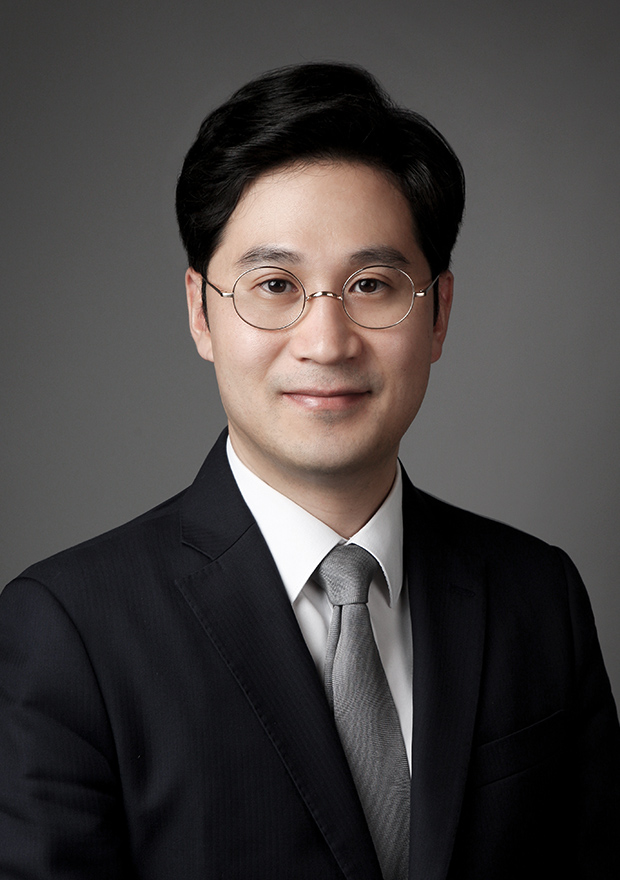 Youngju Kim
Partner
t. +82 2 6956-0264 / f.
+82 2 6956-0280
/
e.
yjkim@labpartners.co.kr
Youngju Kim is a partner at LAB Partners and focuses his practice on Private Equity / Venture Capital, M&A and corporate finance.
Prior to joining LAB Partners, Mr. Kim was a partner at KL Partners and Shin & Kim in Seoul and worked as an International Visiting Associate in the Hong Kong office of Latham & Watkins.
Practice Areas
Private Equity/Venture Capital / M&A /Capital Markets / Structured Finance / Acquisition Finance
Admission

Korea

Language

Korean, English
Education
 
2014 : University of California, Los Angeles, School of Law (LL.M.)
2005 : Korea University, Graduate School of Law (Course Completion, Civil Law)
2001 : Korea University, College of Law (LL.B.)
Professional Career
2016 – 2018 : KL Partners
2009 – 2016 : Shin & Kim
2014 – 2015 : Latham & Watkins, International Visiting Associate
2006 – 2009 : Judge Advocate, Republic of Korea Air Force
2004 – 2006 : Judicial Research & Training Institute of the Supreme Court of Korea
Awards & Recognition
"Lawyer of the year 2019", Legal Times (2020)
"Leading Lawyer" for M&A, Legal Times (2019)
"Leading Lawyer" for Energy and Infrastructure, IFLR1000 (2015 – 2016)
Recent Engagements
Acquisition of Seoul Vision by a Korean private equity fund
Acquisition of W Concept by a Korean private equity fund
Acquisition of Maruman Japan and Maruman Korean by a Korean private equity fund
Acquisition of Pine Resort by a Korean private equity fund
Representation of a pension fund in Canada in connection with the sale of shares of a leading Korean life insurance company and the acquisition financing transaction
Representation of Y22 Project Financing Investment Ltd. in connection with the project financing of KRW 2.1 trillion for Parc1 development project
Listing of a Korean IT Company in Hong Kong Stock Exchange(GEM)
Sale of Acushnet Holdings by a Korean PEF
Acquisition of a Cambodian bank by a Korean financial institution
Sale of four suspended mutual savings banks by Korea Deposit Insurance Corporation through contract transfer
Acquisition of STX Energy by ORIX
Representation of KDB in connection with the issuance of USD 500,000,000 Perpetual Bonds by Doosan Infracore, Co. Ltd.
Publications
2019. 10 : "Korea: Getting the Deal Through - Cloud Computing 2020" (Co-author, Law Business Research)
2019. 09 : "Korean M&A: a budding market for PE and VC funds" (Co-author, IFLR)
2016. 10 : "South Korea: Cross-Border Financing Report 2016", IFLR (co-authored)
2015. 10 : "South Korea: Cross-Border Financing Report 2015", IFLR (co-authored)